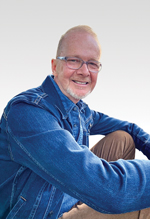 Charles Michael Murphy
Dr. Michael Murphy is a national leadership coach, trainer, planning facilitator, and consultant. Even though he is a native Texan, he is now delighted to live in the Boston, Massachusetts area so he can be close to some of his family. He draws from 43 years of educational experience in urban, suburban, and rural school district settings as he trains and works with instructional coaches, teacher leaders, school leaders, and district leaders both internationally and across North America. Much of Michael's work supports school and district leaders in planning and implementing large-scale improvement initiatives, differentiated instructional practices, the design and implementation of instructional coaching systems, visioning, understanding change and its effect on people, evaluating school improvement progress, designing exceptional professional learning, and facilitating learning in how to engage people in productive, relationship-rich, results-based conversations. Since 2009, he has consulted with varieties of school leaders in 19 states and two Canadian provinces and has presented in numerous state, national, and international symposia and conferences.
Michael's personal public-school experiences include his work as teacher, elementary specialist, assistant principal, principal, director of planning and evaluation, special assistant to the superintendent, assistant superintendent, and acting superintendent, all in several Dallas-Ft. Worth area (TX) school districts. He holds a bachelor of fine arts degree and a master's degree in elementary education from Texas Tech University and a doctorate degree in curriculum and instruction from the University of North Texas. He has published numerous articles for national and international journals and is a contributing author or lead author for six educational books in the last ten years.
Michael lives with his wife and enjoys numerous interests when not coaching, training, or consulting. These interests include the production of various forms of art media, golf, working out, travel, and being with his family. Michael can be reached at mmurphy170@gmail.com.