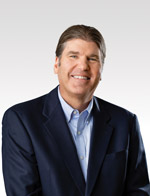 Brent Duckor
San Jose State University, California, USA
Brent Duckor, Ph.D., is professor in the Department of Teacher Education at San José State University. Dr. Duckor also serves as a core faculty member in the Ed.D. Educational Leadership program at the Lurie College of Education. He taught government, economics, and history at Central Park East Secondary School in New York City in the 1990s. With the passage of No Child Left Behind, Brent returned to earn a doctorate at the University of California, Berkeley and study educational measurement, testing, and assessment in the Quantitative Methods and Evaluation program at the Graduate School of Education.
Brent's research on formative assessment and teachers' understanding and use of classroom assessment is informed by his work as a former high school teacher at a nationally renowned urban high school. He has worked to support innovation in teacher licensure exams in state and national contexts. Both his scholarship and teaching seeks to integrate a developmental perspective on teachers' growth and empowerment in the teaching profession. His scholarship has appeared in Teachers College Record, Journal of Teacher Education, Mathematics Teaching in the Middle School, Educational Leadership, Phi Delta Kappan, Journal of Educational Measurement and most recently, the 4th International Encyclopedia of Education. He is also co-author of Mastering Formative Assessment Moves: 7 High Leverage Practices to Advance Student Learning (ACSD, 2017) with Dr. Carrie Holmberg.
Once an avid windsurfer, Brent now enjoys long walks and exploring the Pacific Northwest and the Columbia River Gorge with his wife, Barbara.
He can be reached at brent.duckor@ sjsu.edu