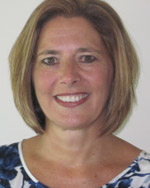 Candi B. McKay
President, McKay Consulting, LLC
Learn more about Candi McKay's PD offerings
Candi McKay
provides customized consultation and training related to teacher quality and professional learning to school districts and state service agencies around the country. McKay works closely with teachers and school leaders at all levels to develop their capacity for ongoing reflection and professional growth.
A frequent national speaker on the topics of teacher evaluation, professional conversation, and teacher learning, Candi has also provided professional development for the nationally recognized Framework for Teaching for over a decade. After leaving the classroom, she began her work as a national trainer for the Educational Testing Service, where she facilitated training programs associated with the Framework for Teaching. During this time, she also served as an adjunct faculty member at Nazareth College of Rochester, New York, where she supervised students in the Master of Science in Education degree program. As an educator and teacher leader, Candi designed and delivered professional development for teachers, participated in curriculum planning and served as a mentor and peer coach.
McKay is a co-author of the book, Implementing the Framework for Teaching, an ASCD Action Tool (ASCD, 2009). She also developed the online professional development course, Talk About Teaching, based on Charlotte Danielson's book and available through Corwin and School Improvement Network.
Check out Candi's blog: http://mckayconsulting.org/blog/.
And her April 2013 podcast
http://www.schoolbriefing.com/4460/a-school-leaders-guide-to-improving-teacher-quality/?code=corwin