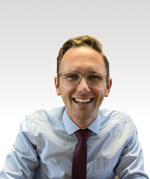 David Ralph Stuart Jr.
Dave Stuart Consulting LLC
DAVE STUART JR.
is a husband and father who teaches high schoolers in Cedar Springs, Michigan. His blog on teaching, DaveStuartJr.com, is read by over 35,000 people each month. When he's not teaching or spending time with his family, Dave enjoys traveling around the United States speaking to and for teachers.