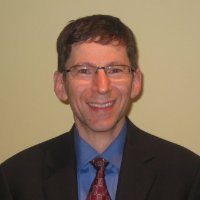 Jeffrey S. Saltz
Syracuse University, USA
Jeffrey S. Saltz is currently an Associate Professor at Syracuse University, in the School of Information Studies. His research and teaching focus on helping organizations leverage information technology and data for competitive advantage. Specifically, Jeff's current research focuses on the socio-technical aspects of data science projects, such as how to coordinate and manage data science teams. In order to stay connected to the "real world", Jeff consults with clients ranging from professional football teams to Fortune 500 organizations.
Prior to becoming a professor, Jeff's 20+ years of industry experience focused on leveraging emerging technologies and data analytics to deliver innovative business solutions. In his last corporate role, at JPMorgan Chase, he reported to the firm's Chief Information Officer and drove technology innovation across the organization. Jeff also held several other key technology management positions at the company, including CTO and Chief Information Architect.
Jeff has also served as chief technology officer and principal investor at Goldman Sachs, where he invested and helped incubate technology start-ups. He started his career as a programmer, project leader and consulting engineer with Digital Equipment Corp.
Jeff holds a B.S. degree in computer science from Cornell University, an M.B.A. from The Wharton School at the University of Pennsylvania and a Ph.D. in Information Systems from the New Jersey Institute of Technology.